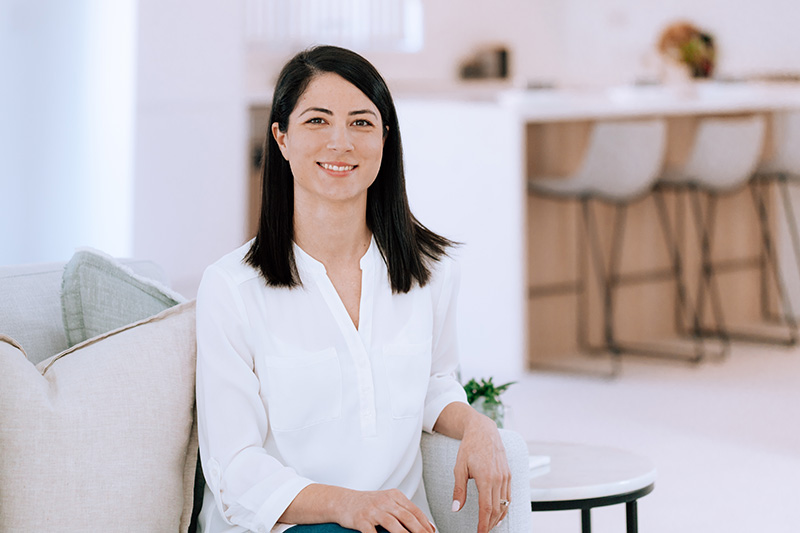 Our Story
Adore Property Styling was brought to life in 2017 by the esteemed Sydney interior stylist Cassandra Raso — a business uniting her two passions into a harmonious whole. 
Cassandra's vision for her business involves marrying two crucial ideas. "My love for design and real estate came together in 2017 when I created Adore Property Styling. I love real estate and interior design, so I wanted to create a business that combined both my passions." 
With an unyielding commitment to perfection, she regularly updates an extensive collection of furniture and homewares, staying in sync with the latest real estate trends. This unwavering dedication ensures that Adore Property Styling's portfolio boasts a diverse array of stunning, cutting-edge designs. As part of Cassandra's process, properties are meticulously prepared to achieve their best possible condition for sale.
The passion that the entire team at Adore Property Styling has for their craft is evident in the unparalleled quality of our work. Every project is infused with dedication, creativity and a commitment to elevating spaces to their full potential. Our unwavering dedication to excellence has solidified the company's position as an industry leader and a trusted partner for clients seeking to transform their properties into captivating showcases of style and sophistication.
Transform Your Home with Adore Property Styling
Ready to turn your property into a design haven? Our team of experts have you covered at Adore Property Styling. Contact us now to begin your property styling journey! 
For more information on Adore Property Styling's process and projects, check out our blog, FAQs and portfolio. Get ready to elevate your property to a new level of sophistication with professional property stylists on your side.